Kids Holiday Club
Calling all kids in Kindy* to Year 6!
Are you up for an adventure? Of course you are! So sail with us to the island, scamper with us round the dens, help us search the cave and discover the most exciting news you'll ever hear!
Childhood is a time for adventure and from the publishers of Christianity Explored comes Epic Explorers - a great opportunity to play!
Using Mark's map we explore the best news we'll ever hear! And as we do so we'll play games, get crafty, sing-a-long and enjoy each other's company!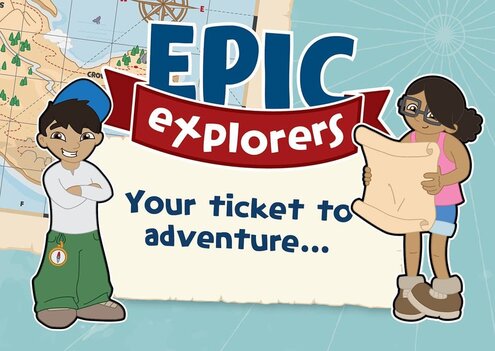 What Mum and Dad need to know:
Epic Explorers will be run at Mount Isa Baptist Church from 19-21 September 2022 (week 1 of school holidays).
Monday 19th: 8:45AM - 1:30PM
Tuesday 20th 8:45AM - 1:30PM
Wednesday 8:45AM - 11:45AM - parents invited to join us from 11:45AM onwards for a shared lunch.
For three days of fun the price is $20 per child - this includes morning tea and lunch each day.
What to bring:
please wear closed in shoes
please wear sun-safe clothing
hat
water bottle
bible (if you have one)
*We welcome children who are old enough for Kindy in 2022 (turned 4 by 30 June 2022) and are toilet trained.
Need more information?
Please get in touch with Ps Tim for more information. Contact Ps Tim
Child Safety
We take child safety very seriously at MIBC. To read more about our Safe Church Strategy click HERE.